Hi folks, it has been a while, since my last blog post, but nevertheless Tiki project hasn't stayed idle. Day by day Itatae has gathered some flesh into bones.
Here is latest report…

Taking time to smooth out the wrinkles makes it easier later.

Well thats nice, isnt it…

Last drops of epoxy and last bits of glass joined with painstaking care 😛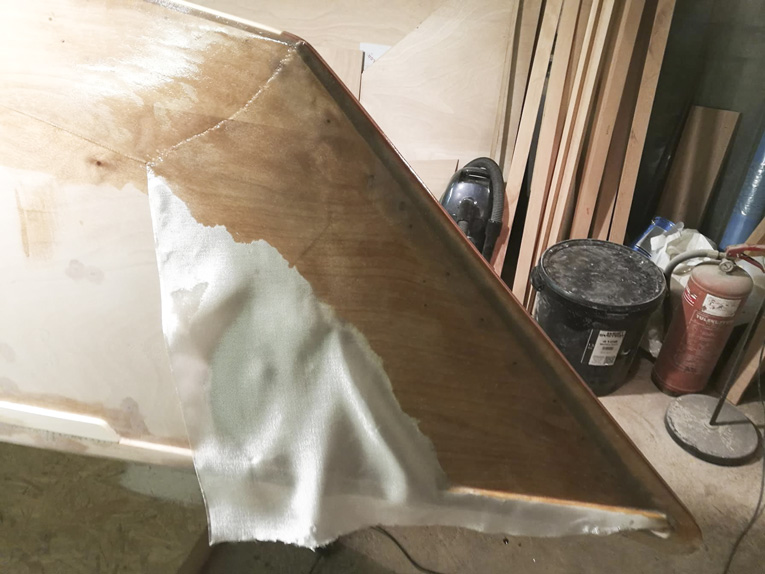 Hefty overhang for stem (trimmed later with carpet knife before resin is fully set)

Finshed product.

Finshed product with Microlight filler coat.

Back on heels.

She will look nice, doesn't she…